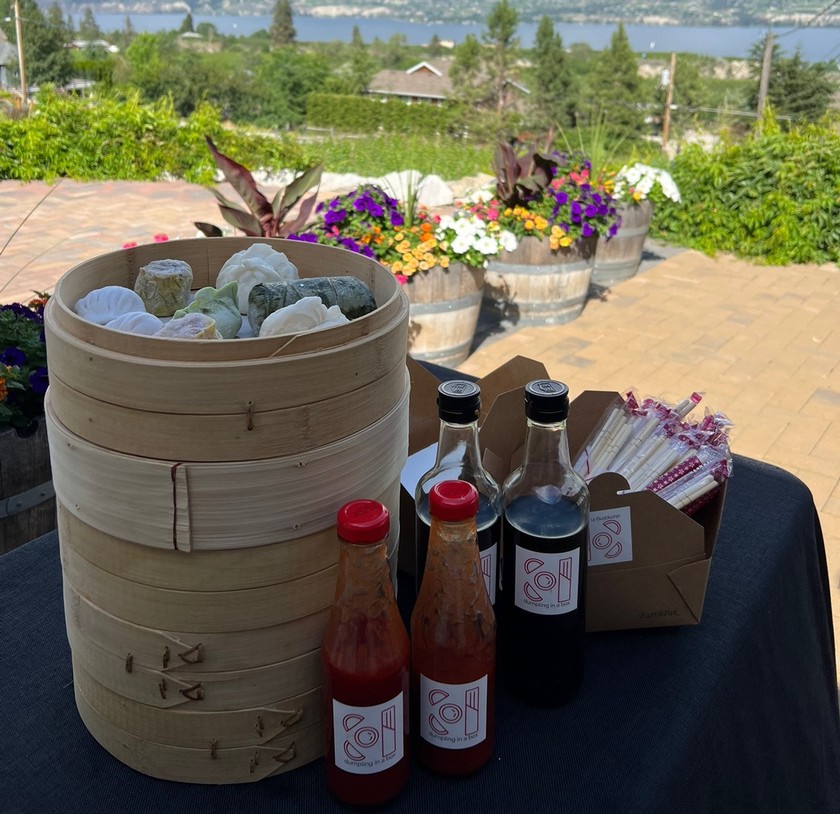 Dim Sum + Chardonnay Pop-Up
Dim Sum + Chardonnay Pop-Up featuring Dumpling in a Box
Join us at Unsworth Tasting Room Sunday, June 25 & Monday, June 26 for our much anticipated Dim Sum + Chardonnay event from 11am to 5pm. We are thrilled to welcome Sommelier and Dim Sum Chef Van Doren Chan from Dumpling in a Box for this 2-day immersive pop up! Van Doren has curated a menu of Dim Sum classics and modern twists to excite the palate and bring some of Vancouver's best Dim Sum to the Cowichan Valley.
The 1-2 punch of dual Sommeliers Van Doren and Chris have thoughtfully paired this array of Dim Sum faves with the world's greatest white wine grape - CHARDONNAY! From Blanc de Blanc Champagne to Unsworth's Cowichan Valley Chardonnay, there will be plenty of corks to pop at this pop-up!
What a ticket includes: a flight of premium Chardonnay, one Grandma's Steamer (6 dumplings), and two spring rolls with dippy sauce. Meat or veggie options available. Additional food add-ons available in person. No gluten-free options available.
11am-5pm on Sunday, June 25 & Monday, June 26
Link to reserve your desired time included with ticket order confirmation