Our Team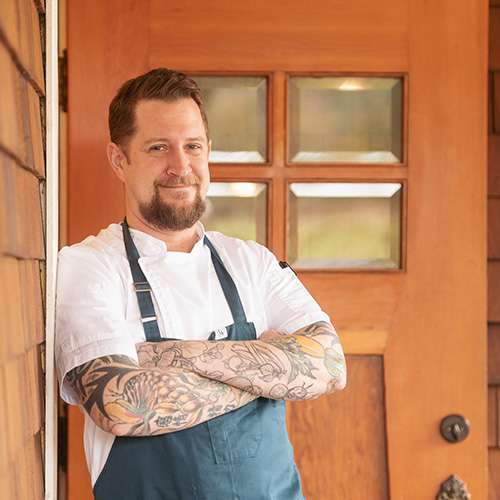 Dan Bain, Chef
Born and raised on Vancouver Island, Dan started working in Cowichan Bay kitchens when he was 15. Though largely self-taught, Dan trained at Camosun Culinary School then honed his skills at restaurants in Victoria. Committed to inspiring his team and "always wanting to do better," Dan gets his inspiration from a combination of his culinary travels and Vancouver Island's bounty of seafood, meats, and farm-fresh ingredients.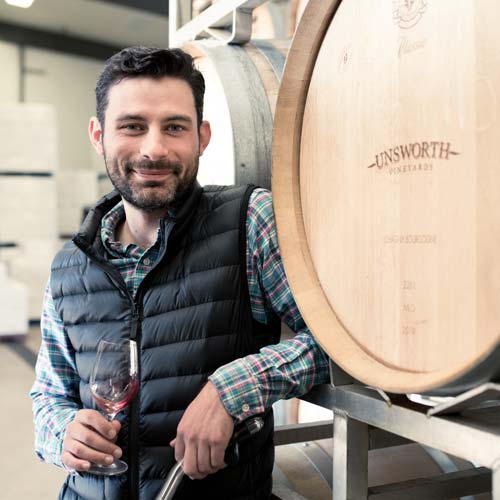 Dan Wright, Winemaker
In June of 2012, Dan spent a month exploring Victoria and the Cowichan Valley. He fell in love with Vancouver Island but wasn't sure when he would get the chance to return, until 2015, when Dan decided to set out on a road trip across Canada. Unsworth presented itself and he jumped at the chance to make the move. Dan has an honours BSc in Biochemistry from University of Guelph and a post-graduate certificate in grape and wine technology from Brock University's Cool Climate Oenology & Viticulture Institute. He has worked a number of winemaking vintages in a wide variety of cool climate wine growing regions, including the Niagara Peninsula of Ontario, Orange of Australia, Marlborough, New Zealand, and the Willamette Valley of Oregon. Dan currently lives in Mill Bay with his wife Alicia.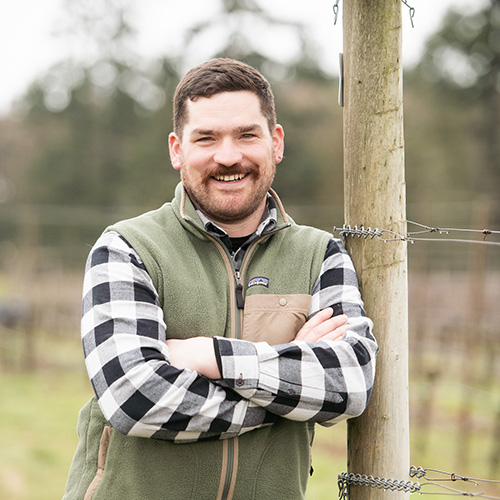 Felix Egerer, Viticulturist
A self-declared "Champion of Regenerative Agriculture" with deep respect for the soil and environment, Felix's extensive education and expertise has transported him to positions in the USA, Australia, France, and Germany. Felix now tends to 50+ acres of premium grapes here at Unsworth governed by unwavering principles, including: no herbicides, no high energy input fertilizers, and treat the farm as one living, breathing, wholistic entity. Felix is a graduate of the Viticulture & Enology programs at UC Davis (2015) and Geisenheim University (2014), as well as a student and subsequent coach for the Integrity Soils' CREATE program.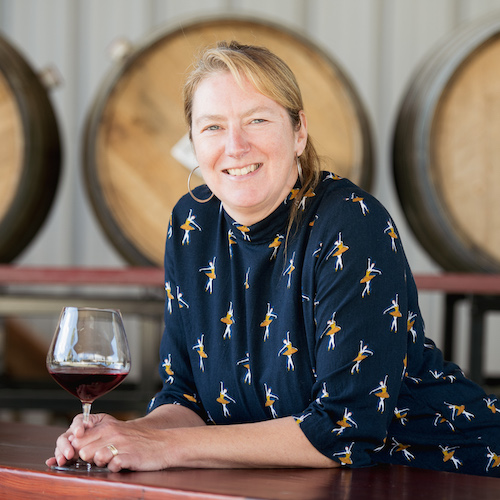 Christle Pope, Operations Manager
Christle oversees day-to-day operations for Unsworth, including Unsworth Restaurant. Christle's calm and caring demeanor stems from a career in the hospitality industry. Originally from Kimberly, BC, and after spending years in Vancouver restaurants, she has been on Vancouver Island for many years. In fact, Christle managed Unsworth Restaurant in its infancy, then followed her entrepreneurial spirit and left to start a successful catering company. After selling it, she returned to Unsworth and continues to be the glue which holds Unsworth together.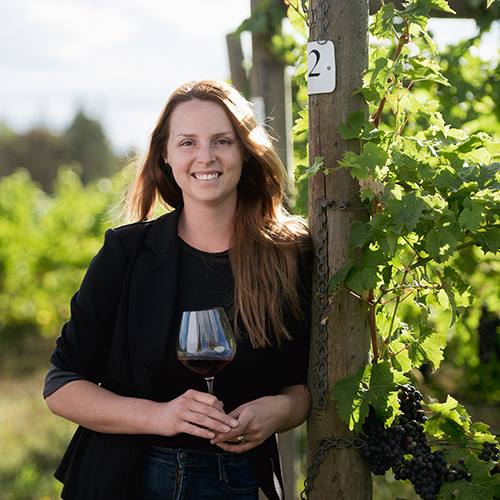 Karen Newington, Hospitality & Wine Club Manager
After obtaining her Bachelor of Commerce in Hotel and Food Administration at the University of Guelph, Karen spent several years working in Niagara-on-the-Lake where she further developed her strong love for both wine and cheese. In 2016, she headed west to the Cowichan Valley to explore the area as an up-and-coming wine region. After a 4-year venture into the cheese-making world, Karen joined Unsworth in 2021. She and her husband, Morgan, now live in Duncan with their two little girls.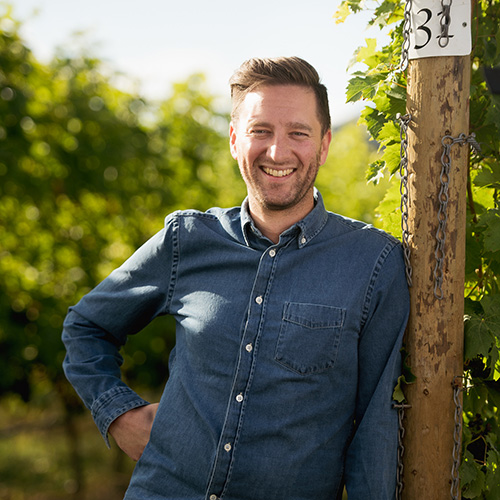 Chris Turyk, Marketing Director
While studying at The Culinary Institute of America in the Napa Valley, Chris's passion for food and wine matured into a way of life. After deciding to focus on wine, Chris worked as a Sommelier at Hawksworth Restaurant; received a sommelier scholarship from the BCHF; was featured in McLean's Magazine; and travelled around North America for Sommelier course exams and competitions. Chris has played a significant role in growing Unsworth Vineyards since its inception in 2009. From installing vineyards and working with the winemaker, to working closely with his father, Tim, on business phases, his penchant for farming has extended to competing in the 2018 UBC Farm Practicum in sustainable agriculture.