October 6, 2021 |
Unsworth Vineyards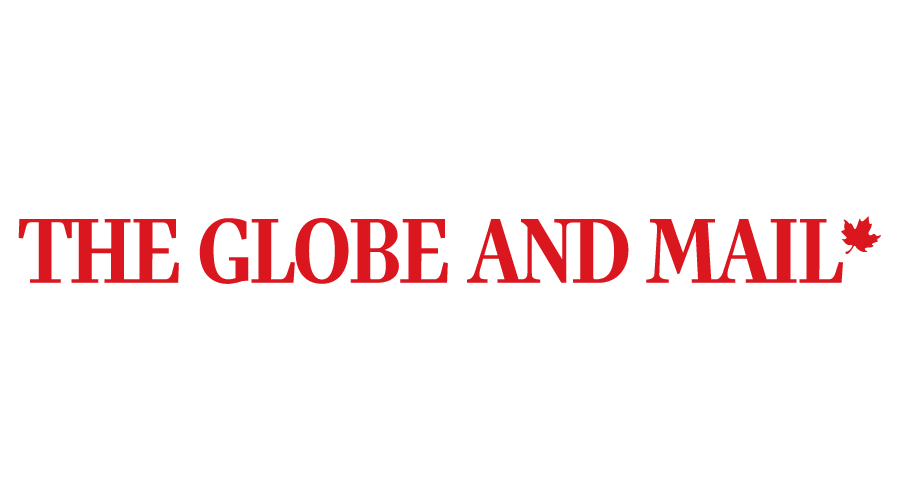 The Globe and Mail - Christopher Waters - September 22, 2021
More than 350 wineries spread across British Columbia are actively monitoring their vineyards, looking for signs that it's time to harvest grapes to make the 2021 vintage. Vintners are keeping tabs on sugar and acidity levels – sugar levels increase and acidity decreases as grape ripen – as well as flavour and seed development in a bid to determine the best moment to bring in their fruit. This year's harvest got off to its earliest start on record in August, but rain and cooler temperatures have slowed things somewhat.
With more than 80 different varieties planted in more than 900 vineyards that spill over more than 10,000 acres, there's a lot of ground to cover – and it's impossible to make blanket statements regarding B.C.'s wine country. Conditions in the Okanagan change dramatically from Vernon to Osoyoos, which is home to more than 80 per cent of the province's vineyards, to say nothing of differences between Vancouver Island, Fraser Valley and the Lillooet. That said, an almost-universal theme this year is that wineries are facing a third short crop in a row.
Due to unseasonably hot temperatures when grape vines were flowering, fewer clusters of grapes formed. Winemakers are happy with the quality potential they're seeing, but they wish grapes were more plentiful. There are also continuing concerns about potential issues with the quality of the wines due to exposure to smoke created by this summer's wildfires. Last year, the yields in the Okanagan Valley, and the other interior regions, were down by 25 per cent to 30 per cent.
Running short at a time when interest in the wines made in B.C. continues to increase – both across Canada and internationally – means that consumers will need to monitor the releases from their favourite wineries almost as closely as the vintners watched their vineyards come to fruition.
This week's recommendations feature nine wines from B.C., many of which were tasted last week during The Globe and Mail's Okanagan Valley Wine Tour.
Burrowing Owl Pinot Noir 2019 (Canada), $35
RATING OUT OF 100: 91
True to Burrowing Owl's ripe and rewarding red wine style, this is a richer model of pinot noir. The warmth of the Wyse family's estate vineyard location on the Black Sage Bench makes for an intense and complex red, with a mix of ripe and dried fruit flavours that are rounded out by coffee, savoury and meaty notes. Drink now to 2025. Available in B.C. or direct at the above price through burrowingowlwine.ca, various prices in Alberta, $47.99 in Saskatchewan, $39.95 in Ontario (2018 vintage).
CheckMate Knight's Challenge Chardonnay 2017 (Canada), $95
RATING OUT OF 100: 91
CheckMate's dynamic array of chardonnays produced in the Okanagan each year boasts tremendous depth, richness and vigour. This one comes from a vineyard located on the Black Sage Bench and offers a mix of ripe fruit, oak spice and a hint of sage/herbal notes common to wines grown in the southern Okanagan. The round and creamy character makes for one of CheckMate's most accessible styles each year. Drink now to 2027. Available direct through checkmatewinery.com.
Clos du Soleil Fumé Blanc 2020 (Canada), $20.90
RATING OUT OF 100: 91
This enjoyable aromatic white is a blend of sauvignon blanc and semillon grown in Oliver. A mix of tank- and barrel-fermented lots were used to create a wine with refreshing fruit character and flinty and floral accents. The riper, tropical fruit flavours and rich texture make for an easy-to-appreciate wine that's enjoyable on its own or with a meal. Drink now to 2025. Available direct through closdusoleil.com, various prices in Alberta, $24.15 in Quebec (2018 vintage).
Mission Hill Reserve Sauvignon Blanc 2020 (Canada), $22.95
RATING OUT OF 100: 90
A wine with attractive freshness and intensity, this well-made sauvignon blanc comes from estate vineyards in Oliver and Osoyoos. It's a wine that's been consciously made to capture an enticing array of fruit flavours, with different harvest dates and a mixture of fermentation vessels (stainless steel tanks, concrete and oak) to contribute to the texture and character. A stylish white that's ready to drink. Drink now to 2022. Available in Ontario at the above price, $21.99 in B.C. and direct through missionhillwinery.com, various prices in Alberta, $25.49 in Saskatchewan.
Mt. Boucherie Summit 2018 (Canada), $54.95
RATING OUT OF 100: 90
Summit is the flagship red wine from Mt. Boucherie, allowing winemaker Jeff Hundermark to select grapes from the best vineyard blocks available to him from the Okanagan and Similkameen and the best barrels of wine in the cellar. This year's model is a mix of merlot, cabernet franc, cabernet sauvignon, syrah and malbec, which combine for a rich and powerful red wine with winning complexity and age-worthy structure. Decant for best enjoyment if you're planning on opening soon. Drink now to 2030. Available at the above price in Ontario, $59.99 in B.C. or direct through mtboucherie.com, various prices in Alberta.
Painted Rock Merlot 2018 (Canada), $39.99
RATING OUT OF 100: 92
Painted Rock has established itself as one of the Okanagan's most ambitious estate wineries, producing a range of small batch wines from its vineyards overlooking Skaha Lake in Penticton. This merlot from the 2018 vintage is developing nicely, with a ripe core of berry and plum fruit flavours that are nicely layered with cedar, spice and savoury notes. The winery's style has always focused on delivering ripeness and refreshment, which makes this flavourful and polished red an attractive style to enjoy now or later. Drink now to 2030. Available at the above price in B.C., various prices in Alberta, $50 in Quebec (2015 vintage) or $34.99 direct through paintedrock.ca.
Phantom Creek Estates Merlot 2018 (Canada), $42
RATING OUT OF 100: 91
This refined and fruity expression of merlot is produced from Phantom Creek's vineyards on the Black Sage and Golden Mile benches in the southern Okanagan. There's a charming mix of floral and spice notes that adds interest to the ripe core of dark fruit. A supple texture and nicely balanced structure (thanks to fresh acidity that counters the sweet ripe fruit flavours) make it approachable now, but I suspect this will reward your patience if you choose to cellar some bottles to enjoy later. Drink now to 2030. Available direct through phantomcreekestates.com.
Quails' Gate Dijon Clone Pinot Noir 2019 (Canada), $45
RATING OUT OF 100: 91
Part of Quails' Gate's retooled Distinction Collection, this richly concentrated pinot noir showcases specific vineyard clones (varieties named 777 and 828 that are prized for the quality of wines they can produce) from estate vineyards in Kelowna. The family-owned winery was amongst the first to plant pinot noir in the Okanagan. The combination of a ripe core of fruit flavours and attractive fragrance makes for a terrific expression of pinot noir to drink or hold. Drink now to 2027. Available direct through quailsgate.com.
Unsworth Vineyards Pinot Noir 2019 (Canada), $34
RATING OUT OF 100: 90
Pinot noir is one of the most important grapes at Unsworth winery, located in the Cowichan Valley on Vancouver Island. It is used to produce the base wines for the various sparkling wines produced each year while the very best vineyard blocks are used to create this expressive red wine. This is a lighter and brighter style of pinot noir, with bright and juicy berry notes and a silky texture that makes it enjoyable. Chill and serve with a meal. Drink now to 2023. Available direct through unsworthvineyards.com, various prices in Alberta.
NOTE: To read the original article click here, however please note that a Globe and Mail subscription is required.