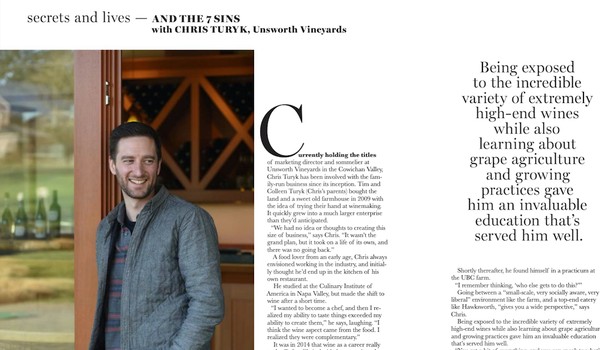 Boulevard Magazine, Central Island - Spring 2021
Currently holding the titles of marketing director and sommelier at Unsworth Vineyards in the Cowichan Valley, Chris Turyk has been involved with the family-run business since its inception. Tim and Colleen Turyk (Chris's parents) bought the land and a sweet old farmhouse in 2009 with the idea of trying their hand at winemaking. It quickly grew into a much larger enterprise than they'd anticipated.
"We had no idea or thoughts to creating this size of business," says Chris. "It wasn't the grad plan, but it took o a life of its own, and there was no going back."