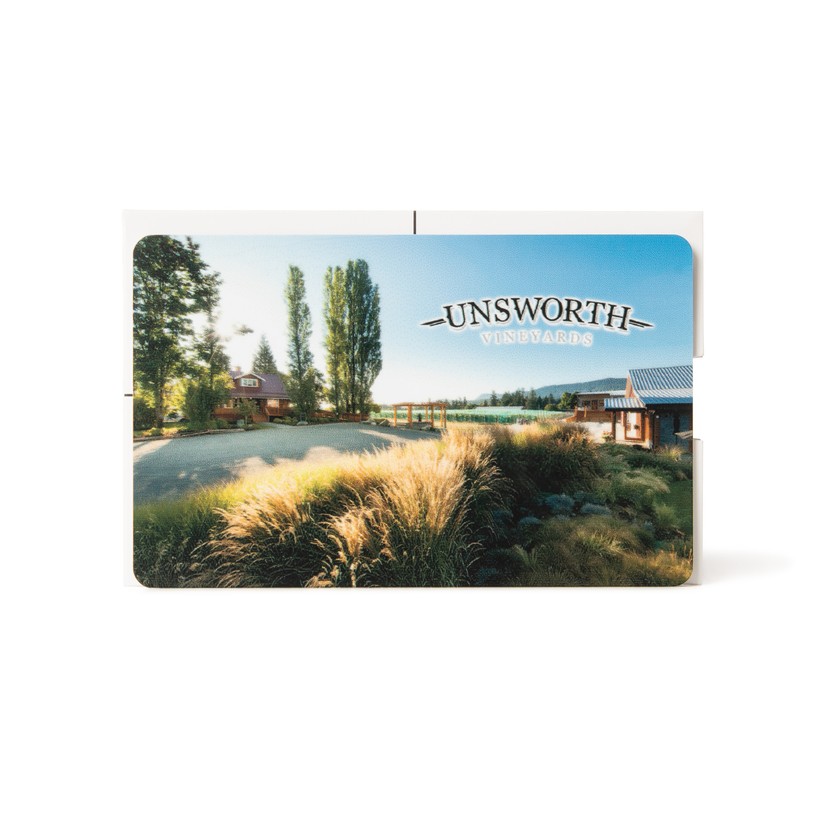 Gift Cards
Starting at $50, Unsworth's convenient and reloadable Gift Cards can be used in the Restaurant, Tasting Room, and Wine Shop.
Please select an amount you would like to purchase from the drop down menu.
After adding a Gift Card to your cart, you can fill out information at checkout as to who will be receiving your gift and the address you would like us to send it to.
If would prefer that your Gift Card be held here for pick-up, it will be waiting at our Tasting Room (unless specified to hold at restaurant).
NOTE: If you are purchasing multiple gift certificates, we recommend purchasing them individually rather than increasing the quantity at checkout.