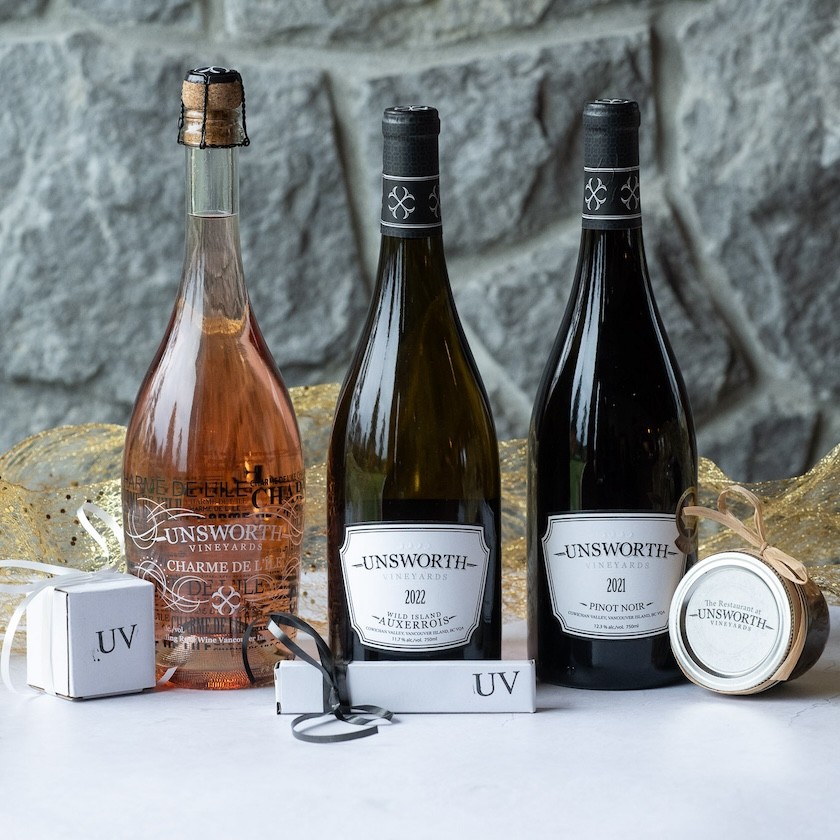 Tasting Trilogy
A 3-month, 3-bottle, wine & food experience!
Adventurous wine lovers on your list? Give the gift of a our new Tasting Trilogy—a 3-month, 3-bottle, wine & food experience for just $100.
Through Jan, Feb, and Mar 2024, lucky recipients (or you?) can look forward to coming to Unsworth Tasting Room to:
collect the featured bottle of wine;
enjoy a wine and food pairing by Chef Dan Bain; and
take home a special 'surprise' gift from us!
Featured wines of the month*:
January - Charme de l'île Rosé
February - 2022 Wild Island Auxerrois
March - 2021 Pinot Noir
Cost: $100 (+ tax)
* Please note, no wine substitutions
Next steps:
Order below and watch for an email confirmation.
The email will include info on how recipient(s) can book each monthly experience.
Also, a gift voucher will be attached for you to email or print to gift under the tree. Voila!